STATE2STATE
In transit, shifting, set in motion.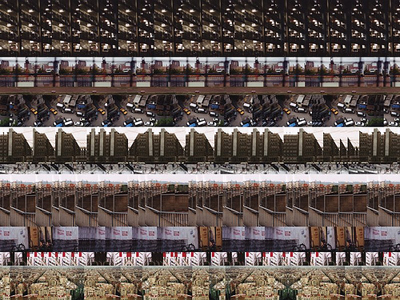 STATE2STATE is the second in a trilogy of sound installations, beginning with CITY2CITY, which was installed at Bus Gallery in Melbourne in 2004. Exploring the concept of entropy, CITY2CITY transported sonic environments unique to Canberra and Sydney, supplanting them in inner city Melbourne and allowing for the merging of 'foreign' sounds with the everyday noises of the CBD leaking into the gallery space. STATE2STATE draws together a wider collection of field recordings gathered in selected cities during 2005 and 2006 including Melbourne, Sydney, Hanoi, Berlin, Barcelona and Istanbul.
In the contemporary metropolis, transit zones are becoming increasingly familiar spaces. For the modern citizen, time is segmented into location and dis-location. STATE2STATE investigates these urban passages and destinations, desires and the necessity for constant movement between places. What do we get from arriving at and departing these spaces, and what about the non-places in-between?
Gently propelling the listener forward through the continually evolving soundscape, original source materials are subtly processed throughout the duration of the installation. Utilising the extended timeframe creates a space so audience members can return to experience a different "state", where a new sonic environment has emerged. By way of a darkened room, the listener is invited to submerse themselves into the shifting atmospheres. This work represents a logical progression as part of a long-term commitment to the use of the MaxMSP patching environment for processing audio within a live situation - either as sound installation, live performance or as wearable interactive media art.
---
Cube Gallery
Installed at Canberra Contemporary Art Space, Cube Gallery - 18 August - 30 September, 2006
---
Installation assistance for this project, provided by Nick Mariette.